Characters: 1,2,3,4,5 (Cami, Cande, I, Emi, Nereo) respectively
(scene of the EMAE / 2015 review year end)
4) A dim light on the stage (low light), a slight red light (the light is red) and the smell of burnt paper ... (some of us appear with a bit of paper burning in a pot , puts it in front) tint any scene of shit ... in something a bit sinister. (Emiliana places herself in front of objects like all of them.) They begin to dress with cancanes in their arms and heads at the same time.
- 1) Over and over again,
- 3) I need to distract her without realizing that I'm messing with her.
- 4) You already have me locked up thirty-two hours ago in this room with the curtains closed
- (12345) I do not know what day it is anymore if you do not think about it (like a chorus)
- 5) A while ago I had to piss in a jar of milk that still had something inside.
- 1) I did not feed myself hours ago
- 2) y
- 4) and when not answering
- 3) When you get frustrated with the talk you keep with yourself ...
p>
- 5) I cinch the scalp to the extreme making my arms hurt so hard
- 1) and it hurts my throat with loud hoarse shouts pi giving explanation
- 2) while hitting my fists against a wall already bruised with old blood.
- 3) I can not stand anymore I'm about to dismantle
5) I do not understand why he hates me like that,
- 1) Maybe he thinks I'm the one guilty of all its ills
- 2) I am like a prison
- 3) (takes off the mask) I would love to cut my head off! (madness), but only to separate me from this disgusting and damn body.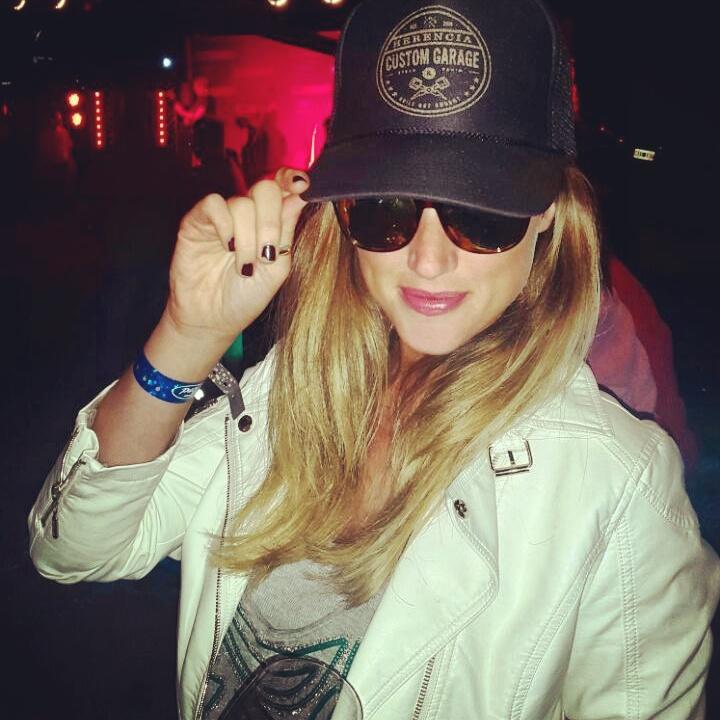 Ludmila Sol Colibri @lucolibri
- 1,2) (Walk back and forth, first as puppets, then as with concern)
- 4) (takes off his mask, and speaks imperiously) It is because ... they see me like this, they have thought that I am no longer people ... Because they see me poor and because I take ... well ... I get drunk ... and that? If I take it is because they serve me and if they live it is because I take ... the scoundrels are they ...
- 5) go and why can not I kill myself? It is very easy; put one like that (takes a gun and puts it on the head) and zás !! (fall on your knees) - 3) Wait a little ... I will tell you ... I think that those who do not know how to live, that the misfits are dead ... The good do not know how to live ... Christ died; his religion persists because it is bad ... and the bad ones live!
- 1,2,5) (in chorus) Our Father who art in heaven, hallowed be thy name, bless thy servants and forgive us for our sins. guide the backsliders to the path of the good road and protect us from ....
- 4) (left is a state of shock trembling with his back)
- 2) (he removes his mask, Well, and when I was going to blow my brains out, it occurred to me that it was stupid. Why kill me if I'm already dead?
- 5) (takes off the mask, and like a child, screaming) I was not I tell you! Ask Dad and see how it is true.
- (Look everywhere you see something that catches your eye) And what is this for who it is? Is for me? Oh, how cute! (taking the object with a little fear) is to try me no more, then I take it
- 4) Enough! Shut up! Shut up !! (Shout and kick)
- 5) (begins to struggle with someone, who pushes him to the ground and follow)
- 1,2) (put on masks and kneel and repeat in chorus) He always looked the same when night came. His darkest and grotesque desires sprouted like spores all over his head, consuming everything in his path. Leaving only darkness and agony, loneliness and contempt, questions and more questions.
- 3) (speaking to someone who is not) My darling baby! Do not cry! ... It's with your dad that wants it! ... Do not cry! ... Give me a kiss! Do not be afraid! It's me. Do not you know me already? I'm a daddy. Poor my Lalito. Did they make you a babysitter? Those men? Come on horseback, as before! Daddy is good. Do not cry, good is good
- 5) No! Leave me alone! I do not want horses.
- 3) It's good. Men are bad, right? Those men did him harm. Yes! They are alive! (as if thinking for him) They're alive, right? (pausing in surprise at the fixed idea) Alive!
- 1,2) Man without character is a dead man who walks (all fall part by part minus the 4)
- 4) (with rage in the eyes almost crying) To the living, to those who are killed ... To those yes! ... Like dogs! ... (laughs)
- 3) (excited by words)
- (playing like a disabled girl) I need to distract her without realizing that I'm playing tricks on her. I've been locked up for thirty-two hours in this room with the curtains closed. I do not know what day it is if you do not think about it anymore. A while ago he made me pee in a jar of milk that still had something inside. He did not feed me hours ago ...
- 3) No! Nooooo! Are you an imbecile? How many times have I told you ... so it is not stupid I told you to repeat it as I show you.
- 4) (crying nods) please .... Please ...
Juan Espinoza Cuadra Poems
Neither Universities nor schools protect from the rain of bullets, any family is besieged by the mosquerio of decomposed bodies. The shooting is in any way, and the floor is the common helmet vest while the ambulances, municipal, state or federal.