All the orchid lovers, we have a "Wish List" in which we include those species that we have always wanted to grow in our greenhouse or enjoy its beauty in some special corner of the house. Looking at the radiant beauty of the flowering of this Prosthechea Vitellina , it is not difficult to imagine why it is one of my List.
The plant of photography is a fantastic specimen that has formed part of the central stand of ExpOrquídea in 2013 and in 2014, assigned to the event by one of the Exhibitors, probably "Flora of the Tropic". Placing photographs (that task that never ends ...) of the last Expo, I remembered that I also photographed it last year and I have thought that there are probably many other fans who share my interest in this species.
Prosthechea vitellina (Lindl) Higgins 1997 , better known by the earlier name of Encyclia vitellina , was described in 1831 by John Lindley on the basis of plants collected in Mexico. It is an orchid with very specific crop requirements, due to the conditions of its natural habitat. It is a plant of the fog forests of Mexico, Nicaragua, Honduras, El Salvador and Guatemala. There it lives epiphytic on the branches with mosses and lichens of some oaks and pines, above all, but also in other trees, at altitudes between 1,300 and 1,600 meters, often accompanied by various species of Tillandsias. In areas where it is most abundant, it is common to find plants that grow on the litter of the soil after having fallen from the branches on which they settled.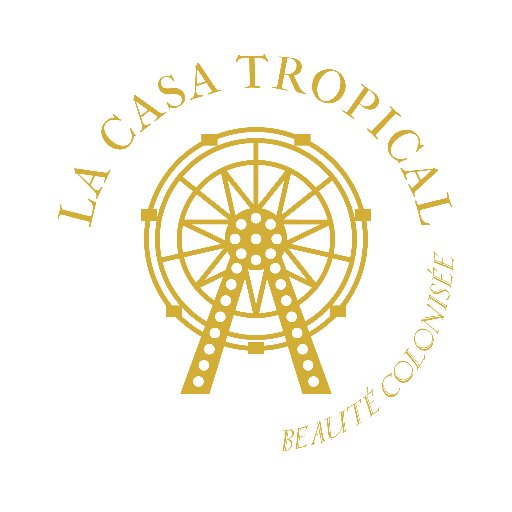 La Casa Tropical @casatropicalmx
The pseudobulbs that grow grouped, are ovoides of about 6 cms. with up to 3 leathery and lanceolate leaves that in the wild plants usually have a certain bluish tonality. Floral sticks can carry more than 20 flowers, unscented, starry, 3 to 4 centimeters in diameter, flat in appearance and intense orange or reddish tones, except the lip and spine that are usually yellowish or light orange. Although individuals with more or less clear tones are cited, some authors distinguish two varieties based only on the size of the flowers: var. majus and var. giganteum . They are considered to be pollinated by hummingbirds, given the arrangement of the floral pieces, which would look for nectar. It usually flowers from April to September, forms the seeds between November and December and generates new growth between April and June. From December to March is the dry season and corresponds to its rest period. Sometimes it can also flower between November and January (dates coinciding with the photographs taken at the beginning of December).
To the names of Prosthechea vitellina and Encyclia vitellina, add others like Epidendrum vitellinum, Hormidium vitellino or Pseudencyclia vitellina.
Ref .: wikipedia, org, orchidspecies, com, conabio.inaturalista.org , orchidboard.com
Characteristics and care of Agapanthus | Between plants and pots
However, they bloom better when tied to the pot, and to the plants disarranged, it can take up to a year to return to flower. Agapanto also known as African lilies or Headbourne Hybrids , gives elegant flowers and long stem very easy to grow.