Hello again, my friends of O_LTRA LOOKED
Finished almost August I want to show you today a chance encounter on a lightning trip to the south of France. p>
On a hot morning, everything and being in the heart of the Pyrenees. of Ariége we decided to visit a point announced in the Office of tourisme, alerted by its title that I copy textually:
"Between Montsegur et Puivert
Une ferme unique à l'Ariége!
Volière à papillons exotiques
Des especes extraordinaires! / p>
des papillons!
And so we set off in the opposite direction of the usual way into the region called Pays d'Olmes that we were totally unaware of, Region of Mydi Pyrénées - on horseback between the Dptos. of L'Ariége and l'Aude.
A very beautiful place where Fontaine de Fontestorbes stands out, which springs up inside a grotto, with a path that allows you to reach the bottom.
Medieval remains with ruins of castles that were Cathars or Albigeois, such as Montségur Roquefixade and Puivert (whose ruins are the most easily visited.
And also ancient villages and charming little towns < Bélesta ​​b> and L 'and L , with crafts Aiguillon , traditional looms and Cathar textiles in Villeneuve d'Olmes and Bélesta ​​b>, ceramics and headgear in Bélesta ​​b>, knives and knives in < There are 3 interesting museums:
-
There are 3 interesting museums in the area, such as blacksmiths, wood turners, the one of Bélesta ​​b> in relation to his works of combs and objects in horn.
- Montségur , where testimony is given and explains the massacre that occurred there with the siege and fire of the castle on March 12, 1244 with all the shelters there were 225 "bonnes hommes et femmes ", pursued by" heretics "by the Inquisition ...
There are maps, drawings and engravings, as well as curious scale models wits for the war of the time and bats - stone carved spheres used as bombs and thrown by catapults.
All this to explain that route D117, linking Foix with Perpignan provides many alternatives and possibilities, whether for a getaway or longer stays for tourism or rest ...
There are stables to practice horse riding and a ski resort in winter.
We are also relatively close and it is possible to visit Foix capital of the county of Foix , with preserved subien castle,
-Tarascon-sur-Ariége, with its markets and paté defoie !!!! a haven on the banks of the river Ariége. And a few kilometers from the Niaux grotto with its cave paintings , and the very didactic Interpretation Center of Prehistory.
-Mirepoix city that preserves intact its appearance of S. Place des Couverts , with porches and its front door wood carvings with monster and human heads - Maison des Consuls - and the cathedral of Romanesque style and complete southern Gothic style in the 13th century.
-Carcassonne and its castle + Bram old "ville close" + Castelnaudary and its cassoulet, a haven of peace that is the Canal du Midi .
-Limoux - with its famous wine Blanquette de Limoux !, b> and a popular Calvaire.
Many books on science + fiction is absolute, highlight this theme, from the first work on the matter, published in 1967 "The Gold of Rennes" Gerard de Sède, then increased with the popularity achieved already in years 2000 "Dan Brown's" Da Vinci Code "and his arrival at the movies.
There is a continuous and incredible pilgrimage to this small town, attracted by that legend of an existing treasure or ? no¿ ¿, discovered and worn or no where is heard, a demon named Asmodeus enduring stoup at the church entrance. - indeed dedicated to Sta Magdalena also involved in the book of D. Brown -, in which signs of worship of Masons and "Rosicrucians" are also visible.
All of a history with all possible speculations ...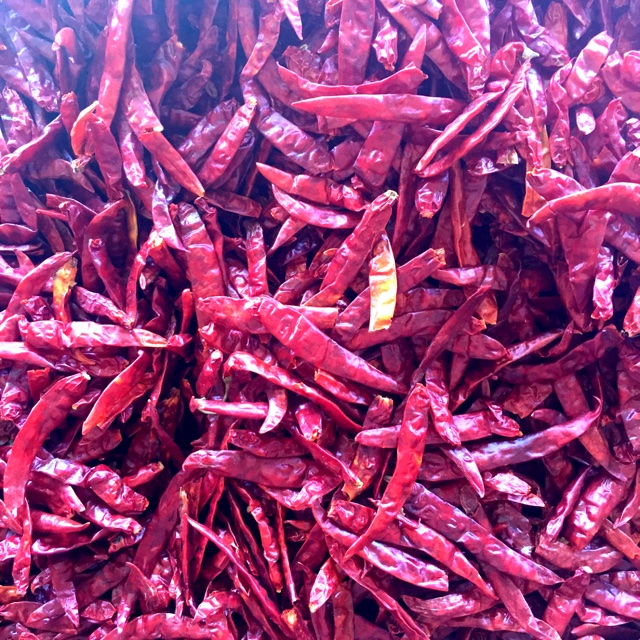 And there in the small Rennes-le.Chateux a bookstore exclusively dedicated to esotericism and related methodologies and where you can find all the literature hitherto given about the treasury and Abbot Saunière. And always crowded.
There is good accommodation in the area, and prices are maintained.
We stop to rest and eat in Bélesta ​​b>, Palais Cathare - Café - Hotel *** - Restaurant , with indoor pool and jacuzzi, and owner of Spanish origin.
And very excellent treatment, food and atmosphere
Y LES PAPILLONS
But we stayed very close Lesparrou , Col ​​del Teil , where a narrow road between lush forests and here we do not know just led us to Les Papillons d'Amarante.
on a bend in the road appears an esplanade with parking located place:
one voladero installed in conditions of light and darkness, moisture and temperature suitable to house a very good collection of exotic butterflies - forget the European - and living
Particular space, directed by Cathie et Pascal Proust and shown and explained kindly.
Attachments there is a small showroom of stuffed butterflies, space for a snack or drinks or ice cream,
a little walk-garden, to the point that butterflies this time "of the country" - I never saw so many butterfly-sphinx together !!!!, for picnics and services.
We entered the butterfly and hallucinated !!!!
And from there are these documents that I bring you, with their names and origin to the foot, thanks to the collaboration of Mme. and M. Proust.
Not of great quality given that he did not carry a tripod, camera, or target for macro. And the flash would go if I wanted and how I wanted ... a calvary for me.
But I've picked out the most "passable" images I present today.
/ p>
And I plan to return, in conditions, and not in midsummer, by the heat!
Here you had them ... there were many more, up to about 60 species . .but it is not easy. The Blue Morpho and several others there was no way to catch them or fly or stay still ... others were sheltered under leaves and only fragments were seen ...
-
And that's all there is ...
- Ah!
- From June 3 to July 7
And if you think of going I remind you the schedules: of July ... from 2 to 6 pm
- from July 8 to September 3 . from 10.30 am to 5:30 p.m. p>
- from September 4 to September 17 ... from 13 a.m. to 4:30 p.m.
And in 2018 you should ask
proust. pascal@infonie.fr
Mixtec plant nomenclature and classification [eScholarship]
Ñuu Savi (Sacred Rain's collectivity), the Mixtec people of southern Mexico, had created some of the most complex polities in the continent at the time of European contact.